Testimonials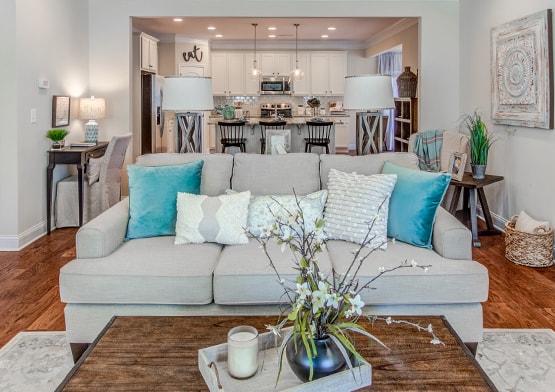 Avid Ratings' Member test
When you choose Cates Building, you are selecting a company that is continuously complimented for Quality & Customer Service from our customers and industry peers. Our attention to the details is intended to deliver one thing: a home of impeccable quality and finish.
As a Avid Ratings' member, Cates Building relies on third party customer surveys to help us deliver an exceptional customer experience. Avid Ratings' survey process is an important part of our commitment to service excellence.
Each Homeowner will be contacted by the Avid Ratings survey team after closing via email or by phone and asked to complete a short survey. The feedback from these surveys helps us in our effort to deliver the best possible quality and service.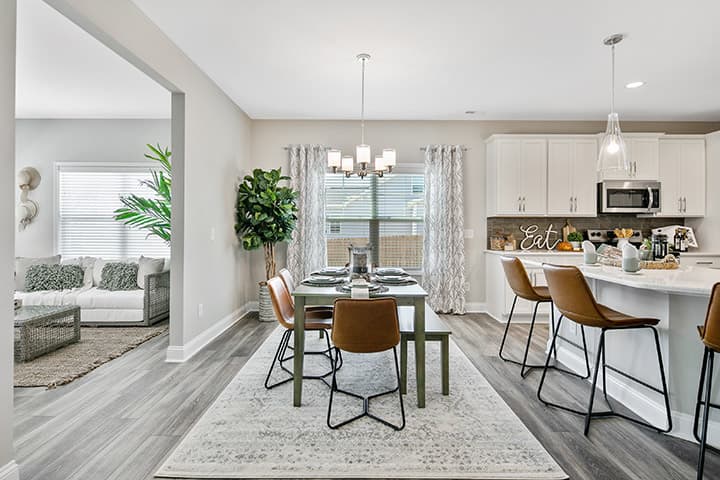 They really care about the buyer! Everything was fantastic!
Wonderful experience and outstanding home structure!
Professional, courteous and straight forward during a period when things were anything but during the pandemic. They kept us abreast and worked with us regarding requested changes in order to meet our goals for our new home. Our floor plan was simply amazing. The Bladen (F elevation) was beautifully done and meets all our expectations. We requested a number of changes during the building process and Cates was always receptive when possible.
Project Manager was hands down the best! He worked around a very difficult appraiser to ensure we closed on time. I cannot say enough good things about his service.
I enjoyed working with Chris, the construction manager of my home. He was always available to answer questions and always went above and beyond.
I would highly recommend Caviness and Cates to anyone. C&C built my first home about a month ago. Everything was absolutely on point. The project manager Rich is the greatest. He's very down to earth, answers any questions and provides easy to understand explanations. So far all of my concerns have been addressed in a timely manner, everyone has had positive attitudes and have been easy to work with.
We had our home start building in November of 2021. We were told it might be August of 2022 before we would get in the home. But they move faster than we thought and we moved in on June 26, 2022. We watched the house being built from the ground up and it was exciting but not as exciting as moving in. We love the home, and we have made a few small changes, but couldn't be happier with the house. Cates Building is great and were very nice to work with, they were patient and made us feel welcomed. I would recommend Cates to anyone who wanted to build their home from the ground up. My husband and I plan to live our lives in this beautiful home. Thanks Cates Building.
Me and my wife has always admired the quality of Caviness and Cates when it came to their home. So whenever we had the opportunity to experience it for ourselves they didn't let us down. They walked us thru the entire building process from the foundation to day we closed. I would definitely recommend Cates for anyone wanting to experience the best quality on the market.
It was a great experience for my family and me. We were able to effectively communicate about any issues that were present, establish a way forward, and have those same issues solved in a timely manner. Loved the experience.
The whole experience was flawless!
My home buying experience was awesome! Keep doing what you all are doing!
Caviness & Cates Communities are awesome. They provided great customer service and we're very, very happy with our new home. We did have a couple of minor issues but they corrected them in a very timely manner.
I enjoy my home and enjoyed watching it being built from the ground up. They were all really nice and did what they were supposed to do. I was really happy!
The people were really nice and easy to work with. They were professional and accomedating. Also, we love our house.
I love the space and the fact that the master bedroom is downstairs.
Responsive team for warranty and overall phenomenal construction quality.
So informative, made me feel comfortable, answered all questions no matter how many times I asked them.
Our home buying experience was very smooth! Everyone that we came in contact with during this process was very knowledgeable and friendly!
While other builders we considered projected project completion in 5-7 months, Cates built our home in just over 3 months. We have never witnessed such a streamlined, systematic process. Being a highly organized person, I recognize the effort and coordination necessary to achieve such a short timeline. While at a bold pace, there was no sacrifice in quality; Thomas made sure there was as little downtime as possible by making every day a day of progress. Even when unexpectedly meeting him at the property, he could instantly report on the work taking place each day over the next week. Thus, we anxiously visited every weekend to see the transformations unfold.
It has been a pleasure to work with everyone at Cates. We are very grateful to have had Thomas Kilpatrick lead the building of our home. We will miss seeing him after the final walk­through. We are proud of our Cates Building, Inc. home., and we would be more than happy to share our experience with any prospective buyers. Thank you for our new home!
Amazing! I can't say enough good things about project manager Alex. They were great and the house looks awesome!
I came into this process not sure what to expect. Jaylene, Laurie, and Barbara have truly been a blessing and God sent them to me. I am so appreciative of the process and the beautiful home that I have purchased. I will forever be grateful for the great customer service and amazing guidance I received. This is the best experience I've had buying a home. Thank you!